Before studying Game Design at Zurich University of the Arts, Aiden graduated with a focus on «Illustration – Entertainment Art» at the ArtCenter College of Design in Los Angeles. He has been working professionally as a designer doing concept art, visual development, children's books and graphic design. As part of his master's thesis, his focus is on serious games that deal with language learning. His tremendous passion for the arts has compelled him to utilize his creativity to design ways to enrich and benefit learners.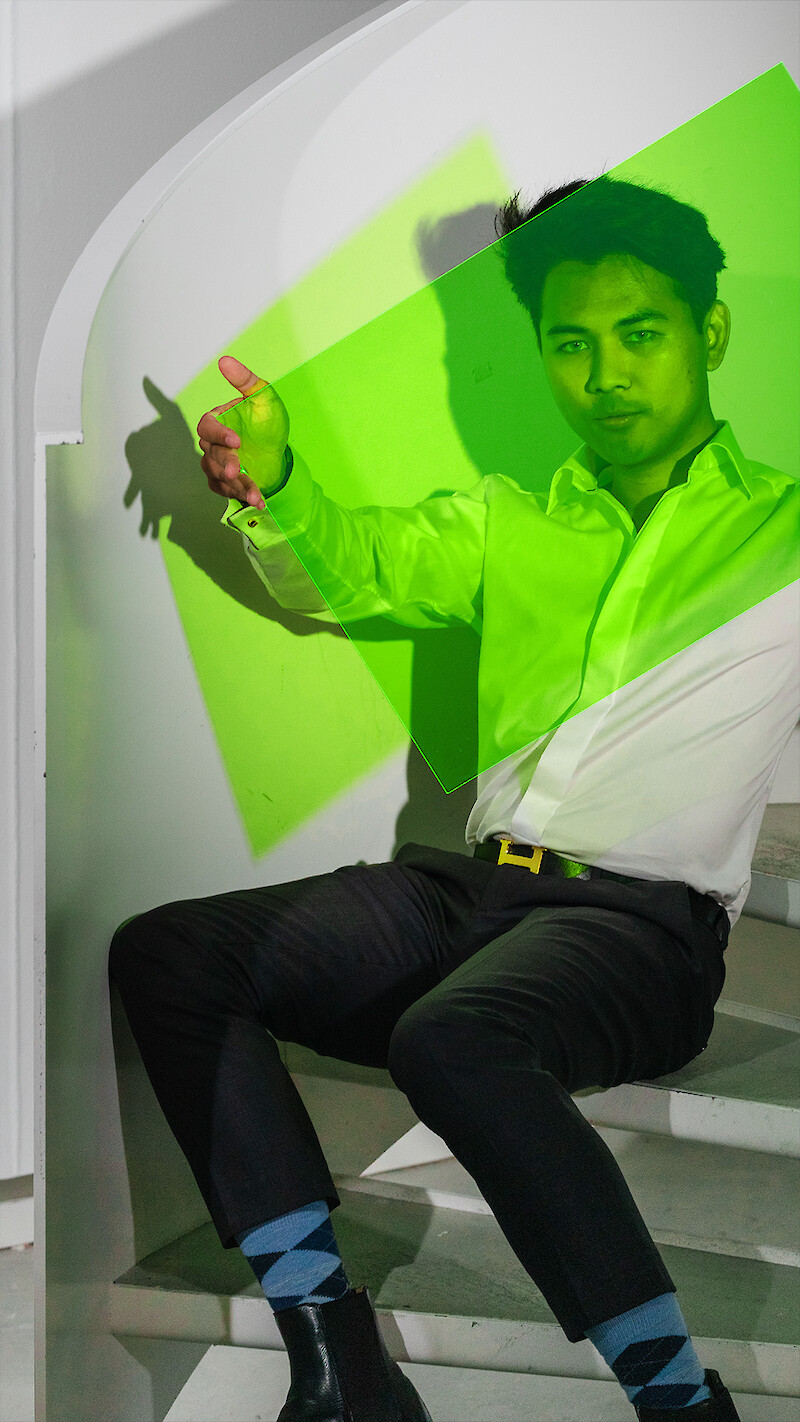 What was your motivation to study game design?
I grew up playing video games and watching a lot of cartoons. As a result, I have always been curious about how games are made and wanted to make my own games.
What kind of music inspired you in the development process of your diploma project?
«Are You Lost» (2017) by Park Bird. The song has a nice chill vibe and helps me with stirring my imagination.
What kind of artists and designers influenced you in your artistic practice?
Hayao Miyazaki. His work has this childlike creativity where it appears unconstrained and unlimited with the use of his imagination. Sometimes I feel like I've grown up too much and lost touch with my childhood imagination. However, I believe having this type of imagination is crucial, especially for creativity and storytelling.
What films or series are you watching these days?
The television mini-action series «Moon Knight». I grew up reading comic books and manga and watching anime and superhero films. «Moon Knight» simply happens to be one of the superhero films on the list.
What kind of games are you currently playing?
«League of Legends» (2022) by Riot Game. This game was introduced to me by my friends. I mainly play with them for enjoyment and occasionally for competition. I particularly like the character designs, skin designs and gameplay mechanics for the characters.
What will you sadly miss after you graduate from ZHdK?
I will definitely miss the people; my colleagues, my instructors, and the numerous friends I have made. They have all made my stay here in Switzerland so incredibly wonderful, and I am eternally grateful to have met them.
Where do you see yourself as a game designer in future?
I see myself being part of a team in a studio that designs exciting games for the younger generation.