Driven by the fusion of design and code focused on serious games, Roni is fascinated by how players can absorb knowledge and generate awareness from their engagement. During his time in the Israeli army he led teams creating digital medical simulation games. He later earned a BSc in computer science with a specialization in game development, after which he worked for three years in a gaming company as a Unity developer. Roni is constantly developing independent games that address healthcare, music, and puzzle genres.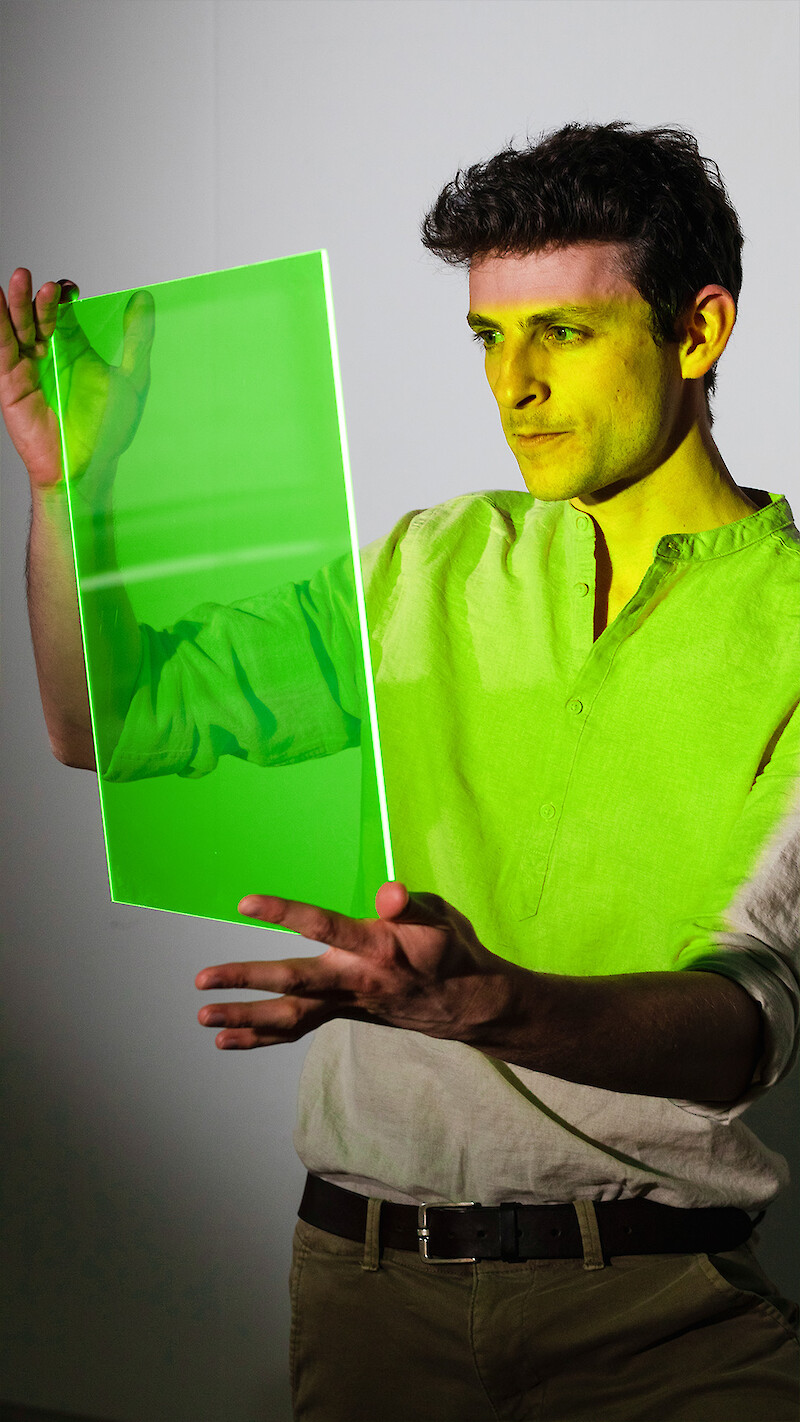 Why did you study Game Design in the first place?
I already had the developing skills and felt comfortable producing games from ideation to a released product. Before I started in the master's programme in the Subject Area in Game Design, I felt that there was more room for improvement in aspects such as storytelling and game mechanics.
What music did you listen to during your studies?
Noga Erez - «Knockout (Against The Machine)» and Eddy Grant - «Electric Avenue». Rap & Jazz is a great analogy combination to demonstrate design and code.
What kind of artists and designers have inspired your artistic practice?
Daniel Lutz – an alumnus of the Subject Area in Game Design. The GO series directed by Daniel Lutz at Square Enix Montreal («Hitman GO», «Lara Croft GO», and «Deus X GO») uses unique game mechanics such as the grid system that I believe should be more integrated within the puzzle games.
What kind of movies or series are you watching these days?
«The Queen's Gambit». This series shows how one woman beat the best chess players in the world. Chess is a turn-based strategy board game that is also considered an official sports game. All the information (pieces) are exposed to both players, but the strategy is hidden in the player's mind.
What game titles are you currently playing?
«Frantic» – A card game I received as a present and find myself playing a lot with friends these days. Different game mechanics introduced throughout the game make it exciting and unexpected.
What will you miss the most after your graduation at ZHdK?
The freedom of research, the advanced facilities ZHdK offers, and experts who can consult on any topic possible.
Where do you see yourself in the future as a game designer?
In the future, I see myself designing more of my own games and researching the field of serious games and citizen science.