Kathleen decided to study game design after completing a vocational training as an interactive media designer and a year of internships at two different advertising agencies. To her, games provide a diverse range of artistic expression. Their ability to create strong bonds with players also drew her in. She mainly focused on two aspects during her studies: the art and design of video games and the game-feel.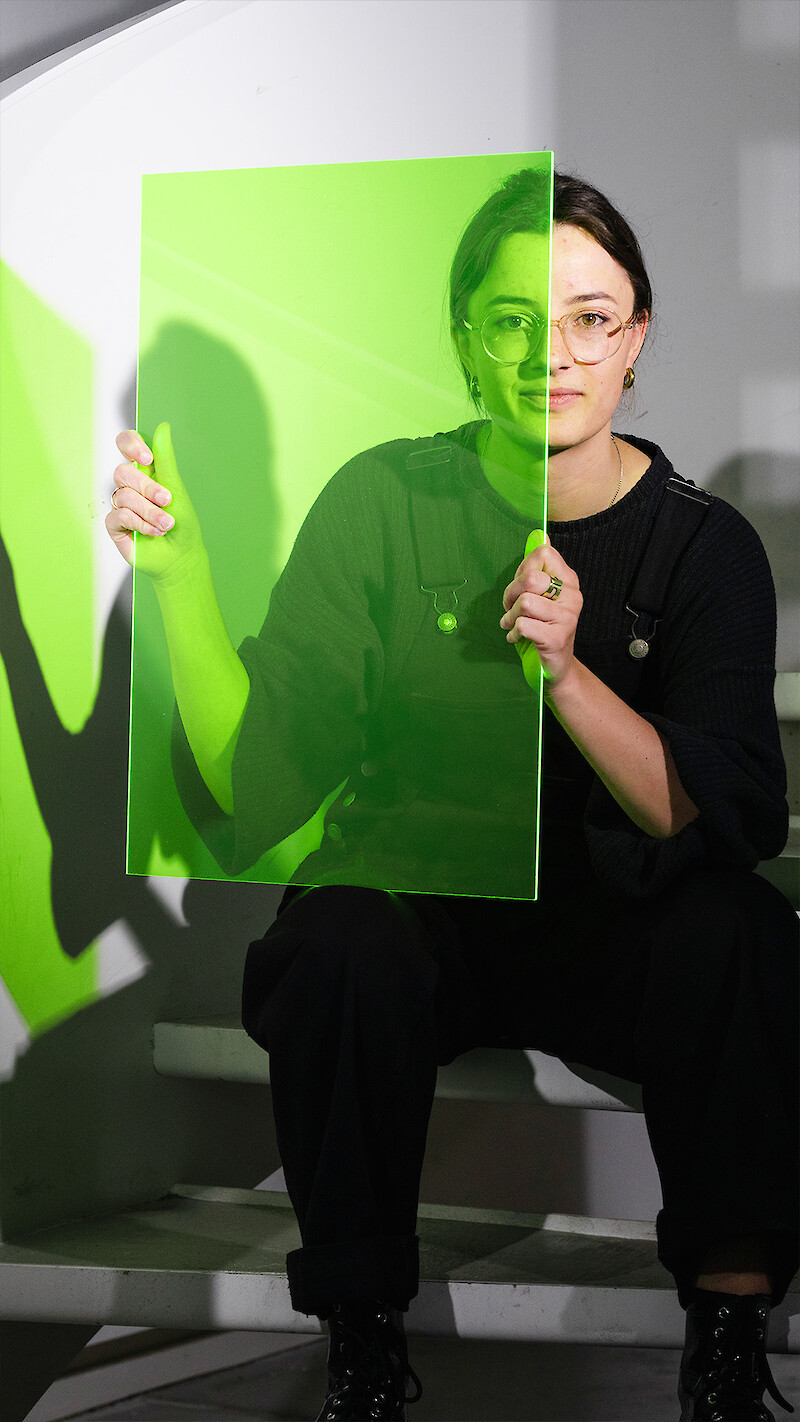 Which music titles inspired you during your diploma process?
I was inspired by different types of music: rather poetic and intimate titles and then also soft and minimalistic tracks, such as waves. Stromae's texts have always appealed to me. They deal with such personal issues and use very brilliant wordplay. Because French is my first language, I am more influenced by lyrics in that language. The more gentle music came from the audio meditations that I listened to. They often include the piano. I feel a strong bond to the instrument as I've been playing the piano since I was a child.
What artists and designers have influenced your artistic practice?
Many amazing artists inspire me, but here are the three who have influenced me in particular for this project: Jackson Joice, Sandro Rybak and untitledarmy. I admire their art for various reasons, but one that stands out is the pinch of poetry in the visuals they create. They always leave room for the viewer's interpretation.
What movies or series are you watching at the moment?
I recently finished the drama series «The Queen's Gambit» (2020) for the second time. It is based on a novel from 1983 with the same title by Walter Tevis. All of my favourite shows have a link to the past and the passage of time. I'm also drawn to visually pleasing shots and thoughtful set design.
What games are you currently playing?
«Animal Crossing: New Horizon» (2020). When I was younger, I discovered an older version of this game on my Nintendo DS. It was on a Turkish card with 2000 other games. But I always played this one. So when the new version came out, I decided to give it a try and I fell in love with it right away.
Where do you see yourself in the future as a game designer?
I'd love to stay in Zurich and work in the indie game industry.