Inspired by his love for art and fascination with digital simulations, Alain (1995) has been honing his skills in game development for over 5 years. Born Swiss and raised in South Africa, Alain earned his bachelor's degree in game art and animation in Geneva, 2019. Alain is a 3D artist specialising in the design of video game environments. His focus lies in creating immersive and awe-inspiring virtual worlds, transporting viewers to alternate realities and sharing parts of his mind with them.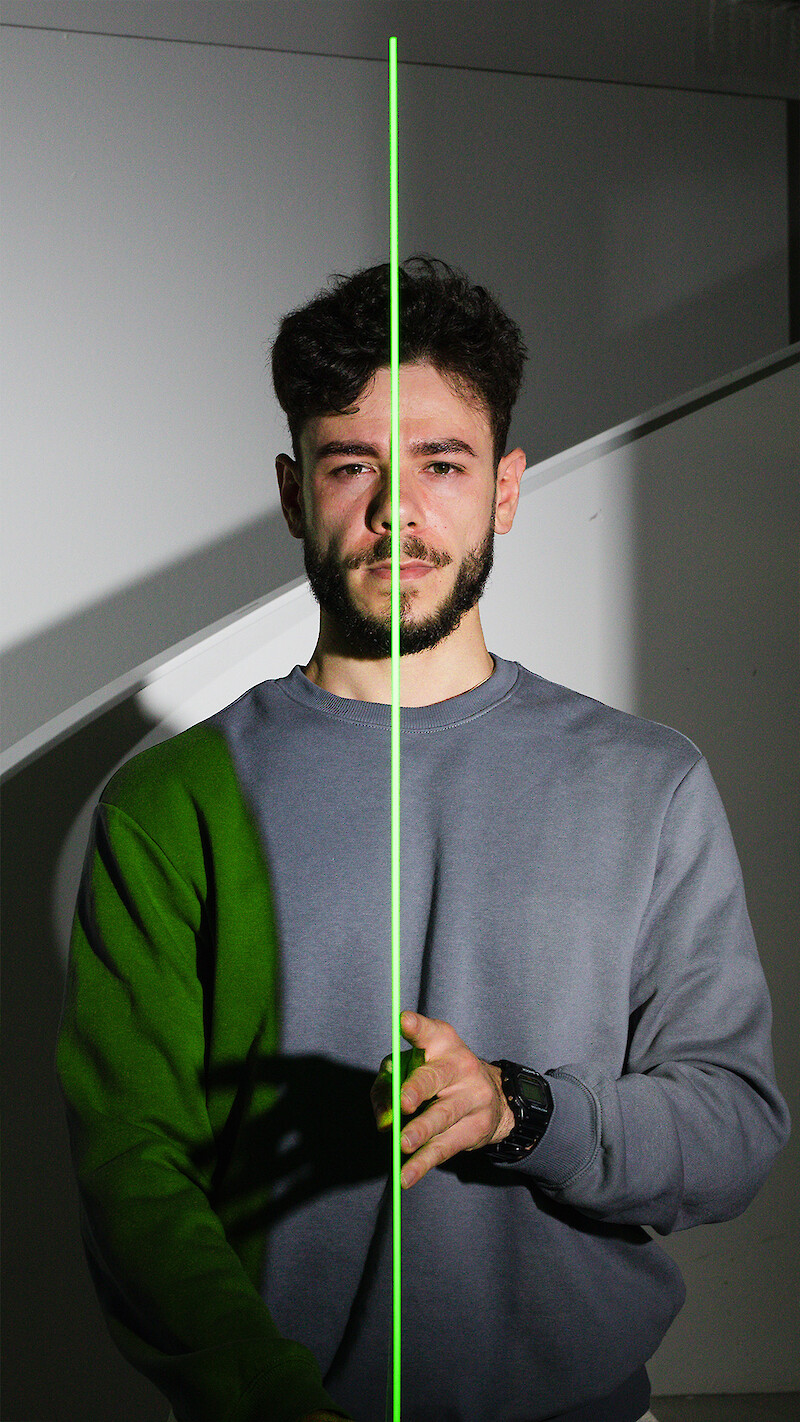 Where do you see yourself in future as a game designer?
Shortly I see myself working for a medium-sized to large game studio as an environment artist. Then, in the following years, I see myself moving in the direction of indie game development.
Which music titles inspired you during your diploma phase?
Other than being a beautiful piece of music, «Space Song» by Beach House puts me in the right sci-fi mood and makes me feel a sense of wonder about our universe. «Black Sands» by Bonobo gives me a sense of euphoria and helps me stay immersed in what I'm doing. It's a great song.
What kind of artists and designers influenced you in your artistic practice?
Rob Adams (Art Director and Lead Environment Artist at Bungie Studios) and Jesse van Dijk (Art Director and Concept Artist Bungie Studios) artists inspired me with the incredible worlds they design and bring to life. Bungie is known to have some of the most graphically and artistically impressive game worlds, and these two artists have done a lot to contribute to that.
What kind of films and series are you watching these days?
I am a big fan of «The Lord of the Rings trilogy» (2001 – 2003) by Peter Jackson, «The Alien franchise» (1979 – present) and the sci-fi drama series «Raised by Wolves» (2020 – 2022). I am inspired by their immersive worlds, unique design styles and dense lore-filled stories that these films have.
«Subnautica» (2018) by Unknown Worlds Entertainment is an immersive underwater exploration game set on a distant alien planet. Very few games have given me such a deep sense of wonder, curiosity and fear. The exploration mechanics, base building and the creative sci-fi game world made it one of my favourite games.
What will you miss the most after you graduate from ZHdK?
The community and the memorable times I've had throughout the program.
Why did you choose to study game design?
Other than my deep interest in the world of design and video games, the evolution of the gaming industry is an exciting prospect, and I would like to be a part of it.