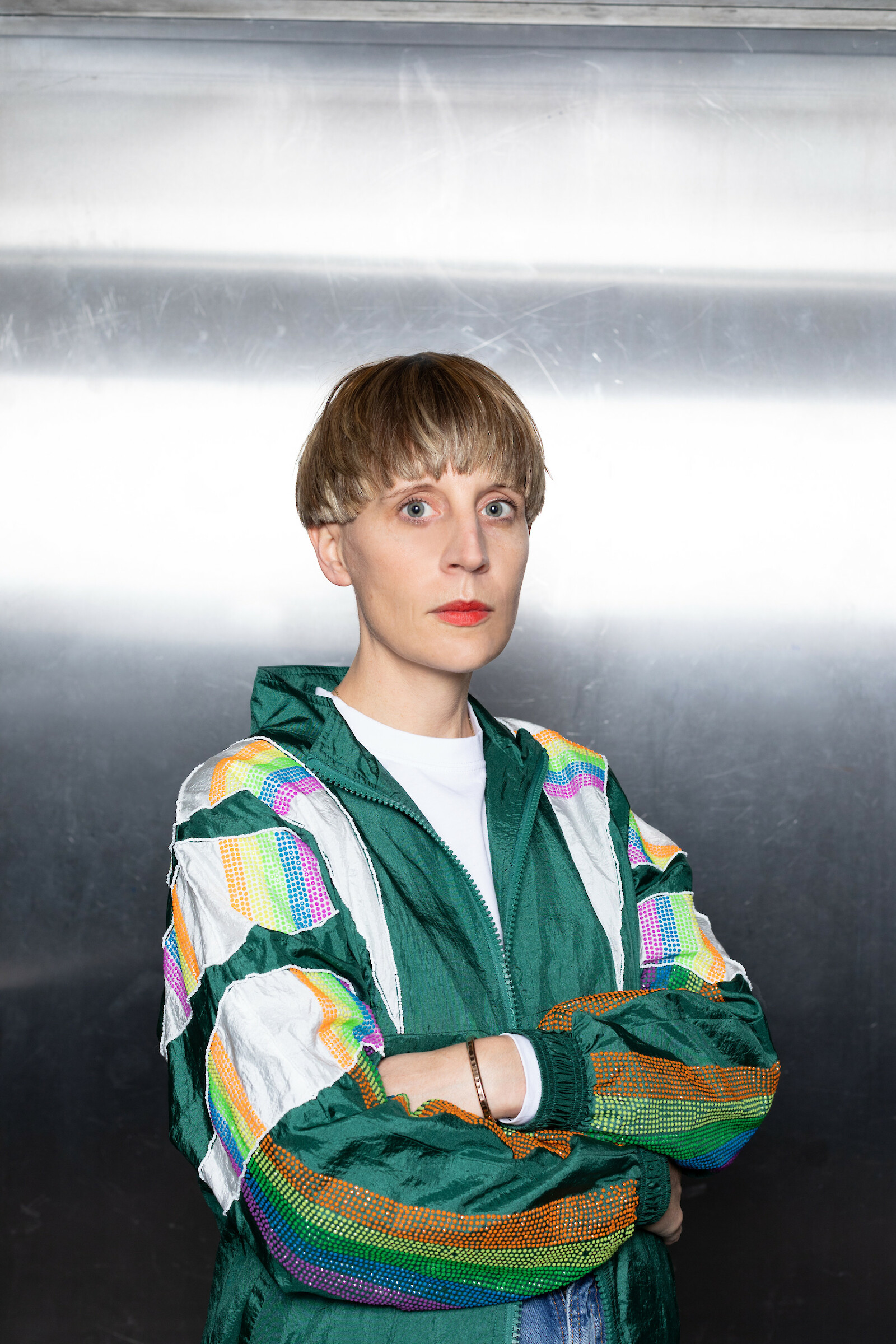 Maike Thies
Maike Thies is a Research Fellow at the Bachelor Specialization of the Subject Area in Game Design at Zurich University of the Arts (ZHdK). As Head of Interdisciplinary Innovation of the Department of Design (ZHdK), she is envisioning and curating various internationally targeted formats and projects around Possible Futures for the Arts and Design (ZHdK). She is passionate about bridging Game Design and Emerging Technologies with other disciplines to explore new fields of action. Her research activities focus on Interactive Theatre, Narrative Spaces, Immersive Worlds & Play and Future Design Trends.
Maike curates and coordinates the interdisciplinary lecture series «Kein Kino» at the Toni Kino (ZHdK) with a focus on «New Realities & Diverse Futures» in the Bachelor Design. Besides, she is responsible for REFRESH, an interdisciplinary, international festival/conference initiated by the Department of Design and the Immersive Arts Space of Zurich University of the Arts and dedicated to Immersive Arts and the Future of Design. Maike (co-)/curated and/or (co-)/managed exhibitions, festivals and conferences in Switzerland and abroad such as Design Biennale Zurich (guest curation in 2019 on the topic «PLAY»), Expanding Immersive Design (in 2017 and 2018) or an exhibition at the Design Museum in Copenhagen during 3Days of Design in 2018 with focus on the Future of Design, Immersive Arts and Swiss Emerging Talents on behalf of the Department Design (ZHdK).
She studied Media Studies and German Literature at the University of Trier, Germany and graduated in October 2010. In her master dissertation, she discussed and revealed contemporary tendencies in the field of animated documentaries. During an exchange year (2008/2009) she studied at the Department of Film Studies at the University of Zurich.
Maike Thies is a member of Digitalrat ZHdK.

refresh.zhdk.ch
showcasedesign.zhdk.ch
design.zhdk.ch
maikethies.com
maike.thies@zhdk.ch
+41 43 446 3263